Parts Diagram & Description
Click below on the schematic, to download the full drawing.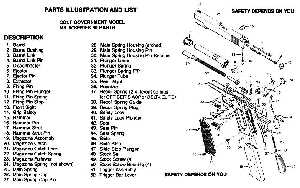 This drawing was scanned from Colt's Safety and Instruction Manual.
Click here to read parts description and functionality.
Below you can see some cut-away pictures of the M-1911 A1 pistol.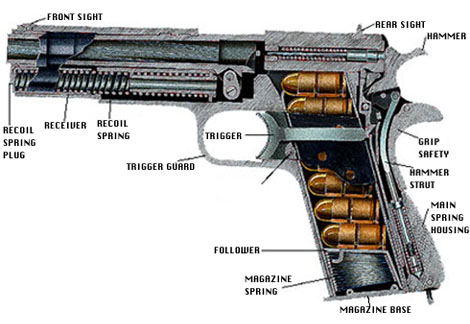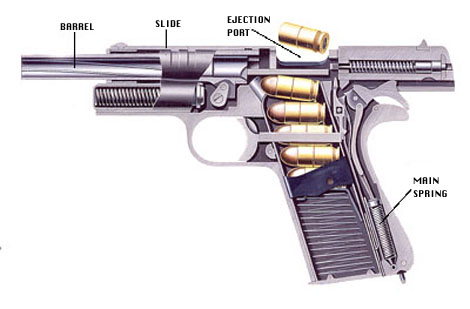 (Photos courtesy of Popular Mechanics)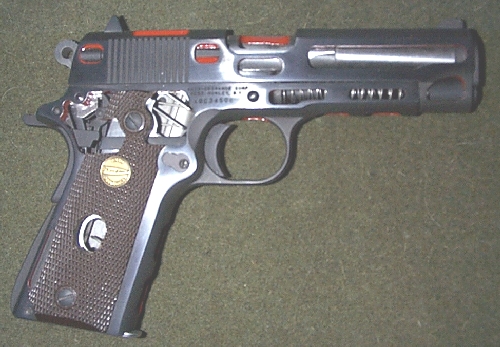 Cut-away picture courtesy of
Steven Para
Para's Polishing
ParaMilArm@aol.com
Several people have written and asked me if I know where they can find blueprints of the old bigmouth. Well, the closest thing I've found is located at http://www.model1911a1.com/. From the drop-down menu on the top of that site, select the drawing you want to see. Javascript should be enabled for this feature to work.
Some more blueprints can be found at http://www.biggerhammer.net/manuals/. Scroll towards the bottom, after the "Manuals" section.
Finally The Sight M1911-A1 has some more blueprints.