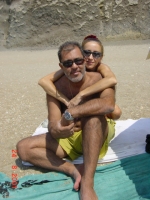 My name is John Caradimas.

I was born in 1957 (gosh, was it that back?!!) and live in Athens, Greece. I am married to Lena, and have three sons, Sergios, born in 1986 and Alexander and Jim, born on February 18th, 2002, yes they are twins.


While you can read some things here about me, you may as well visit

The Caradimas Family Web Server


I worked in Information Technology and telecoms from 1985 until 2003.

You may click here to visit my Dreams Page or .

Some of the things I enjoy, are (not necessarily in that order) :


- 4x4 driving My latest passion, driving on dirt roads, or even where no roads exist, like in the rivers! In March 2000, I got my first truck, a Daewoo Musso, and lately (July 2002) a Jeep Cherokee has been added to the family. If you are interested in 4WD, please visit the page, I have created for my new hobby.



- Practical and Bullseye shooting : Check my Guns Page, for more information. I've started this hobby some years ago, practicing Olympic-style competition. I am not too good at that. Lately I shifted my interest to IPSC matches, where I participate with a standard gun (I hate compensators and optical sights). I think I am doing much better at this kind of matches and THEY ARE MUCH MORE FUN!

And for those who arrived at this page, not from the menus of M1911.ORG, here is the most complete reference on the Colt-type M-1911 pistols and its simblings.


- Knives : One of the things I like in addition to firearms, are tactical/fighting folding knives or folders as they are called. I've tried some of them for the past few years and I had included a few pages in this site with my experiences with these items. I wish I could say all of them were good, but as with all things in life, some are good, some are bad. The learning process however was very interesting, even if sometimes quite frustrating. Recently, I decided that it was time that these few pages should evolve to a complete new site, so please visit Folders-R-Us.ORG which will hopefully become for folders, what M1911.ORG is for the M-1911 pistols today.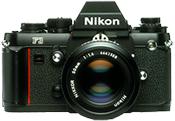 - Photography : This was my first hobby, and I started practicing it in 1974, while I was still in high school. My first camera was a Russian Zenith, a SLR with screw lenses (ala Asahi Pentax), without any photometer or any other gizmos. I think that I have got some of my best pictures with that camera. Then I got hooked on Nikons. After owing a Nikon F2, an F3, an FM with several Nikkor lenses, I got tired of carrying around a huge bag with all this equipment, so I sold all that and end up with a Sony 3.2 MPixels digital camera. What a freedom! I could carry it in my jacket's pocket, no need to carry all that weight around. Unfortunatelly, the virus was still inside me. After a brief period with a Minolta DiMAGE A1, a 5 MPixels dSLR I invested again in a new Nikon D80, a dSLR of 10 Mpixels with a Nikkor 18-135 mm lens and a Sigma 70-300 mm lens. The camera bag started getting heavy again!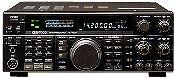 - Amateur Radio : Ham radio as it is called. A hobby through which you experiment with wireless communications and electronics. I used to own several radios (Kenwood TS-450, Icom 820, Kenwood 732 etc) plus lots of other gizzmos which literally filled up a whole room. Check my Amateur Radio page for more information. Lately, I've withdrawn from the hobby, due to heavy work load. I currently own only one radio (Kenwood 732) installed in my car, as a safety precaution, when driving off-road. I am not even sure if it works anymore!


- Dushka : my Siberian (or Cyberian) Husky, whose page can be found here. Dushka is a typical Husky, with a mind of her own, loving "living-room Olympics", digging etc. It is a lovely dog, with enough stamina to keep you busy all day long, if she so decides. Lately, she has acquired the name of "babysitter", as she shows exceptional zeal in guarding our twins.
Update on Dushka: Unfortunatelly, Dushka had to be given to a foster family. We just couldn't handle it, to have the twins and the dog in the appartment. The new owner lives up in a mountain, in central Greece, so I am sure Dushka is now living in a much more appropriate (for her) environment. Farewell Dushka, you have been a great dog. Maybe, one day, when the pain of our separation subsides, we'll visit you.

- Doing mechanics : I can do a lot of things with my hands, like car work, home-gunsmithing, etc. Anything remotely mechanic. On the other hand I hate doing things like gardening or cooking.
- Car driving : ever since I drove my first car, I got hooked on driving. There are very few things that I enjoy more, than driving a good car on a twisting, country road. And when I say driving, I do not mean "crawling". My idea of driving is closely following the writings of Mr. Kostas Kavathas of 4WHEEL Magazine, and can be summarized in the following : "Go from one place to another, in the least possible time, with the maximum possible safety". I usually drive at speeds which would cause your average Sunday morning driver to look like a British pank (his hair would rise) , but I speed whenever it is safe and up to the speed that is safe for the car I am driving, the road and traffic conditions and my mood. My personal preferences are towards a rear-wheel drive car, with more than 150 HP, relatively stiff suspension and precise handling. Lately, I've got hooked up to 4x4, (see my Dreams page, about that). I guess age can do strange things to a person).