Dushka's Home Page

Hello folks, I hope that you like dogs, because this page is about me. I am a Siberian (or shall I say "Cyberian"?) Husky, born on the 3rd of April 1995. In this page , you will be able to learn things about who am I, what I like and dislike, the history of Siberian Huskies, other breeds which are considered to be my relatives etc.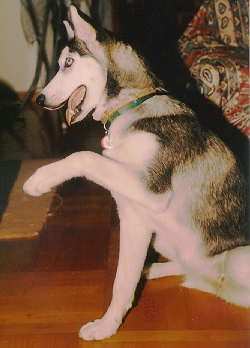 Let's shake hands!
You are the
visitor since
March 23rd 1998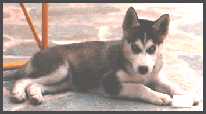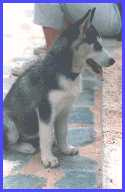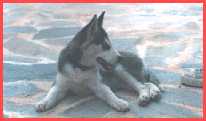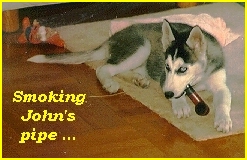 Don't I look great?

Now, this chap thinks he is my owner! Let him dream.
Click on his face, to find out more about him!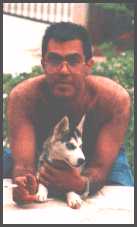 This is my friend Santana, another gorgeous Siberian Husky, who unfortunatelly passed away on June 7th 1999. Santana was a great dog, the most well-mannered dog I've ever met. She will be missed by her owner, her pet cat, my tall guy and me. Wherever you are Santana, be sure that we will be thinking of you and remember you. You had a great heart.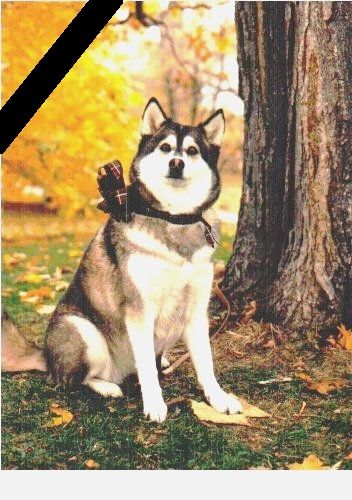 This is my new friend, Misha Koger O'Brien. A new member of our Internet gang. She just came to her new home and everybody just loves her. And rightly so, isn't she cute?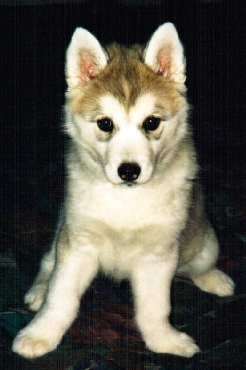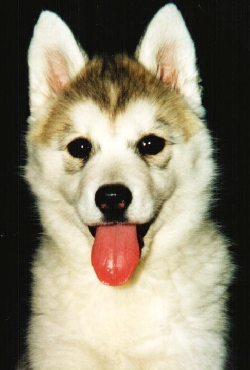 Looking at the pictures above, you might think that I am still a puppy. Good grief, no! I am a grown dog, I actually had my first puppies last week (February 1997). Go read all about the experience of their birth, and see their pictures, by clicking on the picture below.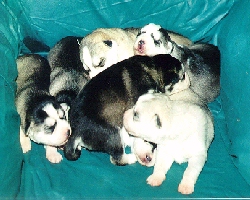 ---
Dushka's Links
The Siberian Huskies Ring
The Siberian Huskies Ring is based on the new concept of Internet rings, where several sites which refer to the same subject, are linked together in a ring. Each site has links taking the visitor to the next or the previous site of the ring as well as to the Master Index of the ring. If you are interested in this idea, e-mail Bryan, the Ring Master.

Go to the
Previous Site
Go to the
Shooting Ring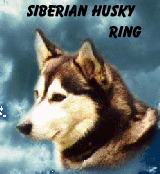 Go to the
Next Site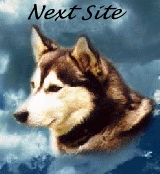 You can e-mail me at dushka@sv1cec.ampr.org.